King Con is released!
05/03/12
Today Alex Winston's debut record, King Con, hits the record shop shelves.
12 tracks of joy and wonder with darker elements at the underbelly, the record was inspired by books and documentaries about marginal subcultures in America.
"Her songs are undeniably poppy and well-produced but reject the ice-cream gloss or ambiguity of many other contemporary pop artists. Instead there's a homespun feel here, and the layered production is stuffed with detail and component parts. It's an approach that makes the songs feel driven on piston power rather than Pro Tools." - Pitchfork
Available at Rough Trade / iTunes / Play.com / Amazon / HMV
New album \'The Light The Dead See\' announced
04/03/12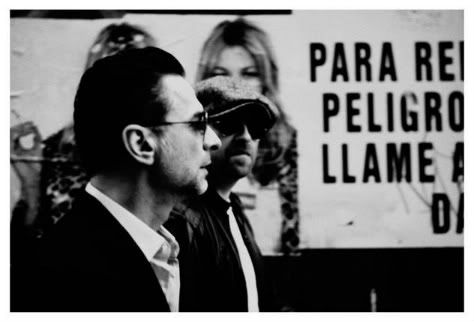 We're excited to announce that Soulsavers release their new album 'The Light The Dead See' on 21st May. Featuring vocals and lyrics by Dave Gahan, the record is the follow-up to 2009's critically acclaimed album 'Broken'. Recorded at various locations and mastered at Abbey Road, the record will be available on CD, LP and as a download.
'The Light The Dead See' track listing:
1.La Ribera
2. In The Morning
3. Longest Day
4. Presence of God
5. Just Try
6. Gone Too Far
7. Point Sur Pt.1
8. Take Me Back Home
9. Bitterman
10. I Can't Stay
11. Take
12. Tonight

"There was no real script," says the laconic Rich Machin of the extraordinary fourth album 'The Light The Dead See', a set of songs of majesty and momentum. "It just rolled and rolled; it was effortless." Yet the writing was on the wall from the moment Dave Gahan stepped in to tackle vocal duties that this was going to be something very special. "We realised we were coming from the same place in so many ways," adds Machin. "He's really laid himself bare on this record, his performances are astonishing: he really is a terrific singer." Says Gahan, "Everything about it was relatively unplanned, surprising: a magical thing. We were a perfect match and I'm very, very excited about this record."
Keep checking back for updates!
Audio Player
Latest Releases